Every other Monday 6:30pm
Young Adults growing together through community and the Bible.
Special Needs Family Group
Sundays 3:00pm
For families of Special Needs or anyone associated with Special Needs.
Children are welcome.
Sundays 6:00pm
Doing life together
Sundays 6:00pm
This group is for anybody or family that wants to do life together to build authentic community.
Childcare if needed.
Financial Peace University (Online)
Sundays 4:00pm
Learning how to be a good steward of your money using Dave Ramsey's method.
*online
Sundays 5:00pm
Growing together in relationships through God's word, the power of prayer, and building unity through Christ's love.
Childcare provided.
In God We Trust: Finances and Faith (Online)
Wednesdays starting October 21st
Covering personal financial fundamentals all the way through retirement planning. Will also tie in biblical principles, as well as discuss Sunday's messages.
First and Third Sundays 6:00-8:00pm
Our group will be having fun, food, family, prayer, and a bible discussion based on Max Lucado's book, "You'll Get Through This".
Children are welcome.
Time TBD
A small group to discuss, pray for, study about or even just vent about the very unique pain that only the parent of a prodigal child knows. Working through the book and study guide From Heartbroken to Hopeful by Shirley Elliott.
Weekends 1-2 per month
For any skill level, let's play some disc golf together at local courses!
Tuesdays 6:30 - 8:00pm
Making and multiplying disciples with Jonathan.
$5 per book
Tuesdays 6:30 - 8:00pm
Making and multiplying disciples with Josh. (Part 1)
$5 per book
Time TBD
Having fun in the great outdoors, fishing, camping, kayaking and other outdoor activities.
Tuesdays 4:30pm
This is a group for men to mount up and shred some trails. Bring your mountain bike, and of course your helmet, to enjoy the camaraderie of good times that come with any high energy sport.
Women's Bible Study (Online)
Wednesdays 6:00pm
Studying The Armour of God by Priscilla Shirer
Tuesdays 10:00am
Women gathering together to grow in their relationship with Jesus.
Women's Group For Any Age
Tuesdays 6:30pm
Growing closer to the Lord together as we open God's Word and enjoy community together.
Wednesdays 9:30am
Study TBD
Single Mom's Group (Online)
Wednesdays 9:00pm
It's Not Supposed to Be This Way: Finding Unexpected Strength When Disappointments Leave You Shattered by Lisa Terkeurst
Women's Discipleship Group
Jennifer Howes, Tamora Martin, Kristy Sherrill, April Barwick
Wednesdays 7:00pm
A group for women who are looking to grow in their walk with God through daily Bible reading and be supported and encouraged by others with the same desire. No prior Bible knowledge needed. Join Discipleship track 1, 2 or 3.
Cost: $5 for Discipleship 1 and 2
$15 for Discipleship 3
Thursdays 9:30am
Discipleship for all ages.
$5 per book
Beginner Yoga Class/Bible Study
Mondays 6:30 - 8:00pm
A beginner's yoga class. We will be studying from the book "The Holy Spirit" by John Bevere.
Sundays 6:30pm
If you're a couple then this group is for you. We will be doing life together.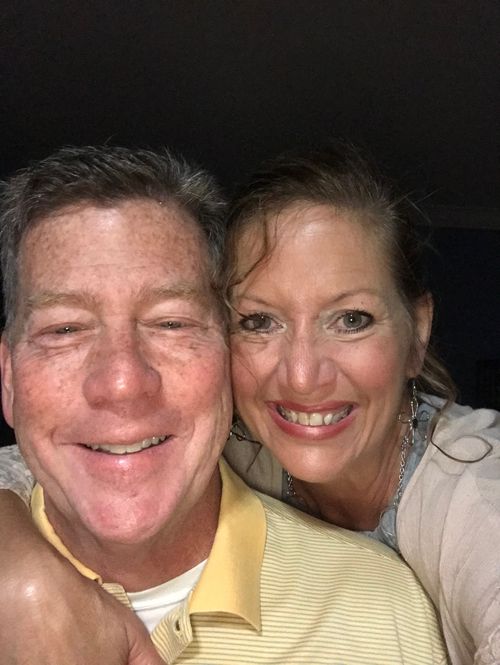 Sundays 5:30pm
We'll meet to discuss the Sunday message.
Sundays 6:00pm
Families growing closer to God through bible study, praying and doing life together.
Tuesdays 5:00-7:00pm
Anyone for a pick up game of basketball?

Young Teens Crafting Group
Time TBD
Each week we will do 1-2 simple crafts. Crafting is a great way for girls to learn patience and planning. It isn't about making something perfect, it's about having fun.
Reggie Anderson and Vanessa Aziz
Wednesdays
High School 6:15-8:00pm
Middle School 7:00-8:45pm
Students can come together to build relationships, discuss important topics, and learn more about God's Word and how to live it out in their schools and daily lives.
Time TBD
Making and Multiplying disciples with Dan Fry. (Part 2)
$5 per book.
Wednesdays 3:30pm
Overcoming the everyday challenges of motherhood and encouraging one another with fellowship and support.
Childcare is available through Graystone Community Care.
Every other Monday 6:30pm
Young Adults growing together through community and the Bible.
New Group for New People (Ozora)
Sundays 11:00am
in the modular building
If you are new to Graystone or looking to get connected to new people this group is for you. This group focuses on building relationships through Bible Study.
Childcare Provided.